Chief Medical Officer (CMO) Accelerator Online Leadership Program
Next cohort begins October 5, 2023
---
Learn from expert faculty and CMO professionals. Develop the skills to become an effective, influential CMO and healthcare leader.
BUILD THE CMO LEADERSHIP SKILLS ESSENTIAL TO SUCCESS.
---
Stepping into the CMO role brings significant changes, demands and expectations. These leaders are responsible for organization-level initiatives and influencing the movements of players across the system. The CMO Accelerator program helps CMOs quickly build the leadership skills necessary to succeed in this unique role. Program participants will work online with world-class faculty, expert CMOs and a community of CMO peers to learn new ideas and apply new approaches. Participants will also gain confidence working with the executive team to set and communicate visions, influence and coach key stakeholders and drive integrated care solutions. CMO Accelerator program students will realize their full potential, as well as the full potential of the CMO role in their organization.
LEARN WITH PROVEN CMOs AND EXPERT FACULTY
---
Learn new approaches with Haslam's world-class leadership faculty and explore real-world application through mentor and peer coaching sessions with proven CMOs. Build a network of CMO peers to learn with today and work with in the future.
DEVELOP THE SOFT SKILLS CRITICAL TO THE CMO ROLE
---
The CMO role demands leadership skills different from those necessary to other physician leader roles. Learn to build c-suite relationships, facilitate across departments and functions and coach top performance.
GROW AS A STRATEGIC LEADER
---
Reach full potential faster as a CMO. Help set vision, bring together stakeholders and guide integrated care initiatives to create the future of care in an organization.
NEXT COHORT BEGINS OCTOBER 5, 2023
---
Reserve a seat today. Have questions? Request more information and we'll reach out with all the program details.
CMO Accelerator Curriculum
---
The CMO Accelerator Online Leadership program is a six-month course that focuses on a new area of CMO curriculum each month. Participants will work with expert faculty, proven CMOs and CMO peers in an online "working lunch" every other week over the six-month period. Leadership skills are best learned through hands-on practice, so students will also be given homework challenges to experiment with various approaches.
Certificate in Leadership for CMOs
Participants will receive a certificate from the Haslam College of Business to recognize their investment and capabilities in the leadership skills essential to the role of CMO. This program challenges students with the same rigor as Haslam's Executive MBA programs, and this this credential recognizes participants' achievement.
Additional course and curriculum details:
The program is divided into monthly cycles.
Each month is focused on a leadership topic that is key to success in the CMO role.
In the first 90-minute session each month, participants explore concepts with faculty and experts. Students will leave the session with a personalized assignment to apply new approaches in their work.
In the second 90-minute session of the month, participants discuss their experience in a small-group coaching session with an experienced CMO.
Participants conclude each month with a reflection on their approaches to help identify key insights and stay intentional in their growth.
Trusted Experience
---
The CMO Accelerator program is be taught by senior faculty in leadership and management at the Haslam College of Business, working with a team of expert CMOs who each bring deep experience in the role. Program participants will have the opportunity to tap into insights gained from rigorous research on leadership, consulting in multiple industries and years of direct practice in healthcare.
#1
Largest Among U.S. Public Institutions
2021 Modern Healthcare
#1
Most Relevant Executive MBA Worldwide
2018 Economist WhichMBA
#5
Worldwide for Alumni Satisfaction
2022 Financial Times
25
Years of Physician Leadership
1st Physician Executive MBA Program
CMO Accelerator Lead Faculty
---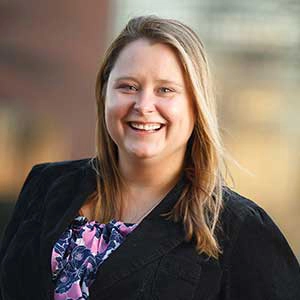 Nancy Scott
Tim Munyon
Jim Rosenberg
CMO Accelerator Experts & Coaches
---
James Calvin
K. Gabrielle Gaspar
Amit Prasad
Monique Butler
Barry Gilmore
Program Information
---
Tuition
$8,500
Alumni of Haslam's healthcare Executive MBA programs are eligible for a tuition discount for themselves or any colleague they refer. Please log into the Health Leaders Network to get access the alumni pricing code. Those who have not activated their accounts will receive an invitation to do so. Once logged in, click on the menu item "Career Learning" and then "Classes" to return to this page.
Schedule
Every other Thursday at noon Central Time beginning October 5, 2023
(90-minute sessions)
Have questions about the schedule or concerned about a conflict with one of the dates?
Schedule a call to discuss options.
Ready to level up?
Excel as a Chief Medical Officer with this leadership certificate from the Haslam College of Business at the University of Tennessee, Knoxville.