Haslam Emerging Leaders Program
NEXT COHORT BEGINS March 2024
---
The Haslam Emerging Leaders program follows a methodical approach to building leadership and management skills for emerging leaders across industries.
Build your management skills. Become an effective, intentional leader.
---
The Haslam Emerging Leaders program is designed for new, transitioning and high-potential leaders across industries and specialty areas. The program consists of two four-day sessions that take place over three months, which minimizes participants' time away from work and maximizes opportunities for practice between sessions.
While an emerging leader will benefit the most by attending both sessions, each four-day block is thematically based so that participants have the ability choose to attend either one or both sessions.
The Emerging Leaders program uses interactive learning, small- and large-group discussion, lectures, cases and simulations to enhance participant learning. Class size is limited to personalize the learning experience.
---
Participants will complete the following program objectives:
Enhance awareness of personal leadership values, strengths, style and effectiveness
Build a solid foundation of essential managerial and leadership skills
Explore actionable strategies to become a more influential and effective leader
Strengthen the ability to lead high-performing teams
Develop strategic thinking and decision-making skills to prepare for future leadership roles
Create a personalized leadership action plan to propel personal change
Program Information
---
Tuition
$7,500 for the full series and four coaching sessions;
or
$3,800 per each four-day session
Both options include all materials.
Schedule
Two four-day sessions offered over three months.
Module 1 – March 21-24, 2024
Module 2 – June 20-23, 2024
To discuss dates for the next open enrollment offering, contact Nancy Scott at nscott5@utk.edu or 865-974-5826
Location
453 Haslam Business Building
Knoxville, TN 37996-4140
Instructor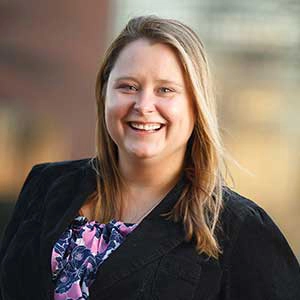 Have questions about the schedule or concerned about a conflict with one of the dates?
Schedule a call to discuss options.
Ready to level up?
Boost your leadership skills with the Emerging Leadership program from the Haslam College of Business at the University of Tennessee, Knoxville.